Products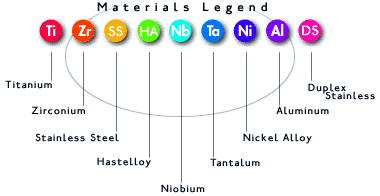 Ellett Industries manufactures process equipment for many industries including: Chemical processing, Petro Chemical, Oil & Gas, Synthetic Oil, Fertilizer, Pulp & Paper, Water Treatment, Mining, Food & Beverage, Brewing & Distilling, Pharmaceutical
Ellett has extensive experience manufacturing equipment that is operated in extremely demanding service conditions. For high performance materials to perform up to expectations in aggressive conditions, all fabrication activities must be carried out to the highest quality standards possible.
Ellett's Engineers and Craftsman are keenly aware of the requirements to perform every fabrication step in accordance with the Standards and Specifications that each client considers mandatory for there systems.
You can use the drop menu above or the text links below to see a brief selection of  products we've manufactured.